Children's Department

The Children's Department is located on the 1st floor of the library. We can be reached at 203-426-3851. Our Children's Department pages have information about programs and a variety of resources for children and parents. Looking for book recommendations for your child? Novelist can help!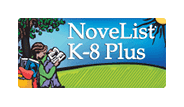 Learn to Code with Prenda
Prenda is an online coding e-resource where kids can learn computer programming skills. Prenda's curriculum takes the user from knowing nothing about coding to being able to make their own websites, video games, apps, animations and more. Users complete a series of "workouts" and "missions" to learn new coding concepts. Parents, you will need to provide a valid email to set up your child's account.
Click here to set up your Prenda account.
1,000 Books Before Kindergarten
Reading aloud with children is the single most important activity parents and other adults can do to prepare children to learn to read. Sharing a wide variety of books with a child can stimulate cognitive skills, increase vocabulary and stimulate their curiosity about the world. It's not that difficult to read 1,000 books before kindergarten. If you read just 3 books every day, by the end of a year, you'll have read 1095 books! Stop by the children's circulation desk to register for this fun and simple program, pick up your booklet and start reading!
TumbleBooks
The TumbleBook Library is an online collection of e-books for children that features over 250 animated, talking picture books. The site also includes Spanish and French books, read-along chapter books, non-fiction books, quizzes, and exciting games and puzzles. Your library card gives you unlimited access to TumbleBooks, here in the library or from your home computer or mobile device. Click here to get started with Tumblebooks.